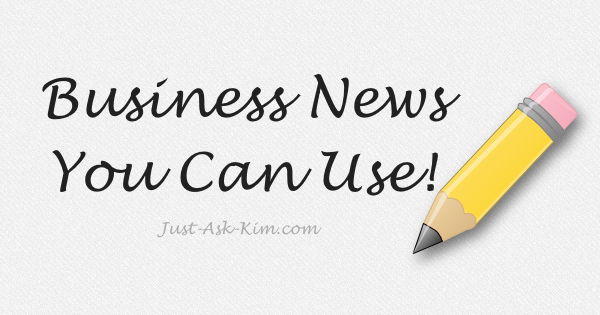 Was the subject line clear enough about our topic for today? 
We're going to talk about IMAGES!
I was dismayed earlier this week when I saw an ad campaign running and being COMPLIMENTED for the use of an image that belongs to a known media firm. Once I did some looking, I noticed that their prior sponsored post ripped off the NBC's well-known "The More You Know" image.  
Messing with trademarks and images is NOT a time to "act first and ask forgiveness later" affair. That leads to lawyers, courtrooms, HUGE fines, the loss of your business, and possibly even your home. I can not stress enough how much you MUST avoid that. 
The "only" grey area that exists in image use is memes of copy-protected content once the meme is ALREADY WELL ESTABLISHED. 
Once a meme has been well established, pre-created, and circulating a long time, it becomes likely that the rights holder is not going to go chasing anyone down. Unless of course, you're stupid enough to use it in your advertising. However, you likely can get away with using it in content that doesn't pitch. 
That's the only loophole though and even it is fraught with danger and not a guarantee. 
So what are you to do? 
You have three options: 
1: Create your own badass images or hire a badass graphics design artist such as Nile Flores to make you exactly what you need!
2: Utilize trusted and vetted sites that provide free images with well-disclosed terms. Caution: There are many definitions of the word "free" and not all "free" means do anything you want without giving credit.  The most awesome list of free image resources you'll find is at https://blondish.net/the-ultimate-list-of-stock-photos-and-free-images/ Bookmark that!
3: Purchase high-quality, amazing images from awesome royalty free stock photo sites! And you're in luck because there is a HUGE image sale going on at the moment at one of our favorite sites!  Details here: https://www.facebook.com/groups/ycdimarketing/permalink/1010863455723450/  
At the start of every year, I buy no less than 100 images credits from a stock media site, be it Deposit Photos or 123RF.com.  Even though I have a wide array of relatively safe images, and can create images relatively easily, without having a trusted repository on tap, I feel the same temptation to be lazy and greedy that can hit anyone. 
Fortunately, I know how to head off preventing myself from making this "dumb mistakes" when I'm "didn't get enough sleep" or am "having an overworked kinda day", and that's by making sure that "current me" plans ahead for the pitfalls that may face "future me". 
That means I pre-cook some of my meals, it means I pre-pay bills when I can, it means I plan ahead for emergencies, and, well, as menial as it sounds, it means I buy images now so that I'm not tempted to "snack on" someone else's when I need one! 
The sale at Deposit Photos doesn't come around often and I'll be surprised to see it come back anytime soon. It smokes the pants off of any other sales you'll find throughout the year! (The same volume of image credits is nearly double that price over at 123RF - on sale! - at the moment!)  I love this have picked up TWO orders of it for my own business!
However, I know that not everyone has ANY marketing budget at all. Seriously, that's HARD to work with but it's not impossible. It requires you to keep a cool head and be sensible.  Even if you HAVE a budget, please go see the link I gave you above with free resources. If you have the time to dig through them and want to be budget smart, why not take advantage of them? 
(If you love the post, and I know you will, please do Nile Flores, the author, a favorite and share it on social media, or with your own email list, to say thanks to her, okay?)
By the way, while you're looking at that image sale, be sure you scroll down to the comments. The top-most comment (at least at the moment)  is a super ninja trick to finding the right images in the search tool. I've been using the site a couple years and just learned that and it totally helps!
Also, with those image credits, you get to download the super-high-res version of the images that would normally cost you multiple credits. I recommend you go ahead and download them that way. (Or the large vector for vector images.) Yes, it will take a little more space on your hard drive, but you can always buy a bigger hard drive when Black Friday/Cyber Monday rolls around soon! 
Go, play, create, and make pretty pictures!
~ Kim ~
PS: Speaking of Black Friday/Cyber Monday, remember that if you're in my audiences general, larger, niche, I'll be looking for YOUR promotable offers, that I can be an affiliate for, for the yearly super savings special blog post I do for Black Friday! More on that later but you need to be getting those figured out NOW!