The Marketer's Super Powered Holidays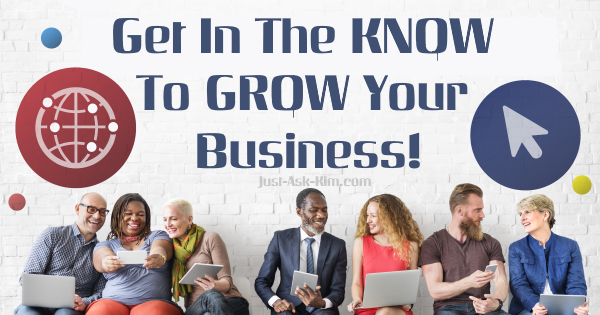 This is the time of year when my most common answer to "where can I get the best deal on [x]" is... can you wait a little while?
I invite you, in less than 90 days, to check out my annual Black Friday/Cyber Monday super saver's post and rock some hot deals.
Whether you're wanting a new laptop, a new theme, a new hard drive, an awesome WordPress plugin, or the greatest deal on that marketing course you've been eyeing... now is the time to save up your pennies and prepare for the fantastic Black Friday party!
Here's a link for that which you can bookmark in advance: https://bestblackfridayspecials.com/
If there's something you don't see listed, but want to pick up, reaching out to me for my affiliate links will make me appreciate you even more!
"What do Black Friday shoppers and the Thanksgiving turkey have in common? They know what it's like to be jammed into a small place and stuffed!"
IMPORTANT!! =>> When it comes to the upcoming months, being FIRST TO MARKET equals being the FIRST to PROFIT from the holidays!
If you are a vendor or product creator that accepts affiliates... particularly if you are in some wing of the general marketing niche, now is the time to be letting me know about your upcoming Black Friday sales, WAY in advance.
The sooner I know, the sooner I share, and the sooner the affiliates that follow me know to start getting their affiliate links too. Get them to me soon and I publish them soon (if appropriate). Remember, no sellers of WP theme/plugin thingies that are not GPL licensed.
You can reply-email me the specifics, and your affiliate signup page, being sure to mention Black Friday. Please do not expect an immediate response as this will flood my inbox and take time to sort out.
Course/training creators, coaching program host/creators, SAS software developers, PLR writers, SEO package creators, even WordPress tool creators as long as the WP item is GPL licensed, all (and many more I didn't list) are welcome... see the link above for some of the categories that will be in use!
I do ask that if I include you that you agree to do your best to show the post some sharing/social/email love that weekend, since the other creator/vendors will be doing the same.
Let your business friends know that I'm doing this too!
(This is not an invitation to send me other promotions or things you are reselling/MLMing/etc.)
Did you know people will spend billions during the holiday season....
And NOT just Christmas or Chanukah... but Thanksgiving... Black Friday... New Years Eve....
==> You can profit from them ALL! (aff)
The best part about this is *anyone* can take advantage of holiday marketing...
... even if you're just starting out!
Well, my colleague, an authority marketing innovator, Barb Ling, has just released a quick, profitable one-page solutionsheet on how to make the most from the holidays....
==> Catch that: one page? (aff)
And get this - the enhancements she offers after you purchase... well, they haven't yet been released to the public yet!
She'll reveal 17 additional ways to profit from the holidays....
... her trademark Holiday Marketing Product Solution Templates...
... 501+ Niches for Holiday sales
... resources to become THE Authority in your niche.......
and you'll also be offered $400 and $450 off her popular bootcamps as well!
Barb is always one of the first ones on new profitable trends.... and since is so quick and easy, it's a no-brainer for you to check out today.
Click here => http://askkim.co/BLHOL2017 (aff)
You see that little "aff" tag behind my links? That tells you that link is my affiliate link. Affiliate or not, I adore Barb's trainings and her constant move to ditch the fluff and reduce things right down to just those gold nuggets you need without having to wade through any unnecessarily long time commitments!
I mention Barb often in the community YCDI group because she's amazing, reliable, and delivers the goods every single time!
If you don't have your holiday marketing plans well underway, this is a great way to jumpstart your thinking cap.
Get that engine started!
~Kim~
PS: Don't forget, once you have your product or offer ready to get back to me before the pre-Black Friday rush starts!